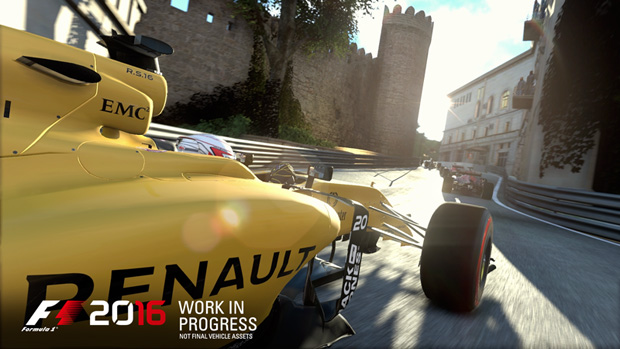 Codemasters today have officially announced
F1 2016
, the latest in the Formula 1 racing series, for a summer release.
The latest game will see a new career mode will take gamers deeper into the world's most glamorous, exciting and prestigious motorsport, both on and off the track. In the career mode you will make your legend over the course of 10 seasons, signing with new teams along the way.
"To complement the on-track experience, and to expand the realism of the Career mode, F1 2016 includes stunning hospitality areas for each team that act as the player's game hub," says Codemaster.
"In this area they will work with their Research and Development Engineer and Player Agent to develop their progress both on and off the track. To further enhance the immersion, players will also be able to spot other key figures from the paddock within the hospitality areas."
"The career mode, together with the re-introduction of the Safety Car, the first inclusion of the Virtual Safety Car and a number of other unannounced improvements means that F1 2016 will have more new features than any other year of the franchise," said Codemasters' principal games designer Lee Mather.
F1 2016 launches on PlayStation 4, Xbox One and PC this summer.
Click here to subscribe to The Gamer Vault Weekly Newsletter.
- Martin Dermody