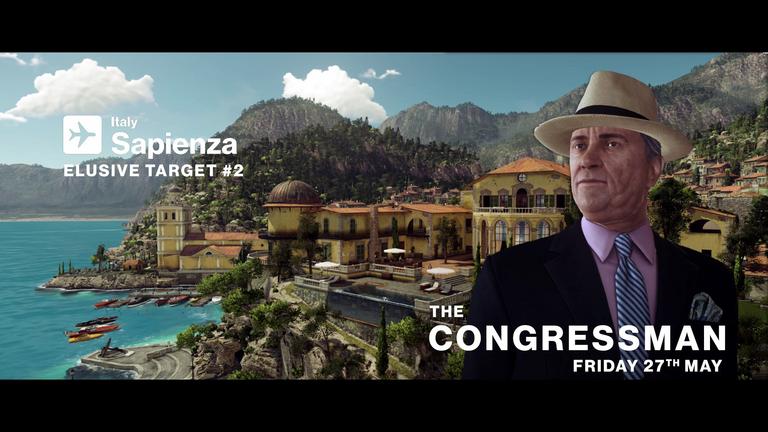 Good news for all you Hitman fans out there. Square Enix have announced when the next Elusive Target will be going live and who agent 47 will be setting his sights on.
Elusive Target #2
, known only as
"The Congressman"
, will have the same conditions to meet as the first Elusive Target. You will be given minimum intel, there will be no mini map marker, and the target won't show up using instinct. Additionally to all of this you only have one chance to take him out!
"The Congressman" arrives in Sapienza on May 27th and players will only have 48 hours in which to carry out the contract.
Completing five Elusive Targets will unlock the Hitman: Absolution suit in-game, while completing ten will unlock the Hitman: Blood Money suit.
Note that to play this Elusive Contract on 27th May, you'll need to own the Sapienza Pack.
Click here to subscribe to The Gamer Vault via email to be notified of the latest gaming news.
Martin Dermody
-
Twitter
|
YouTube
|
Twitch
[ Source: hitman.com ]