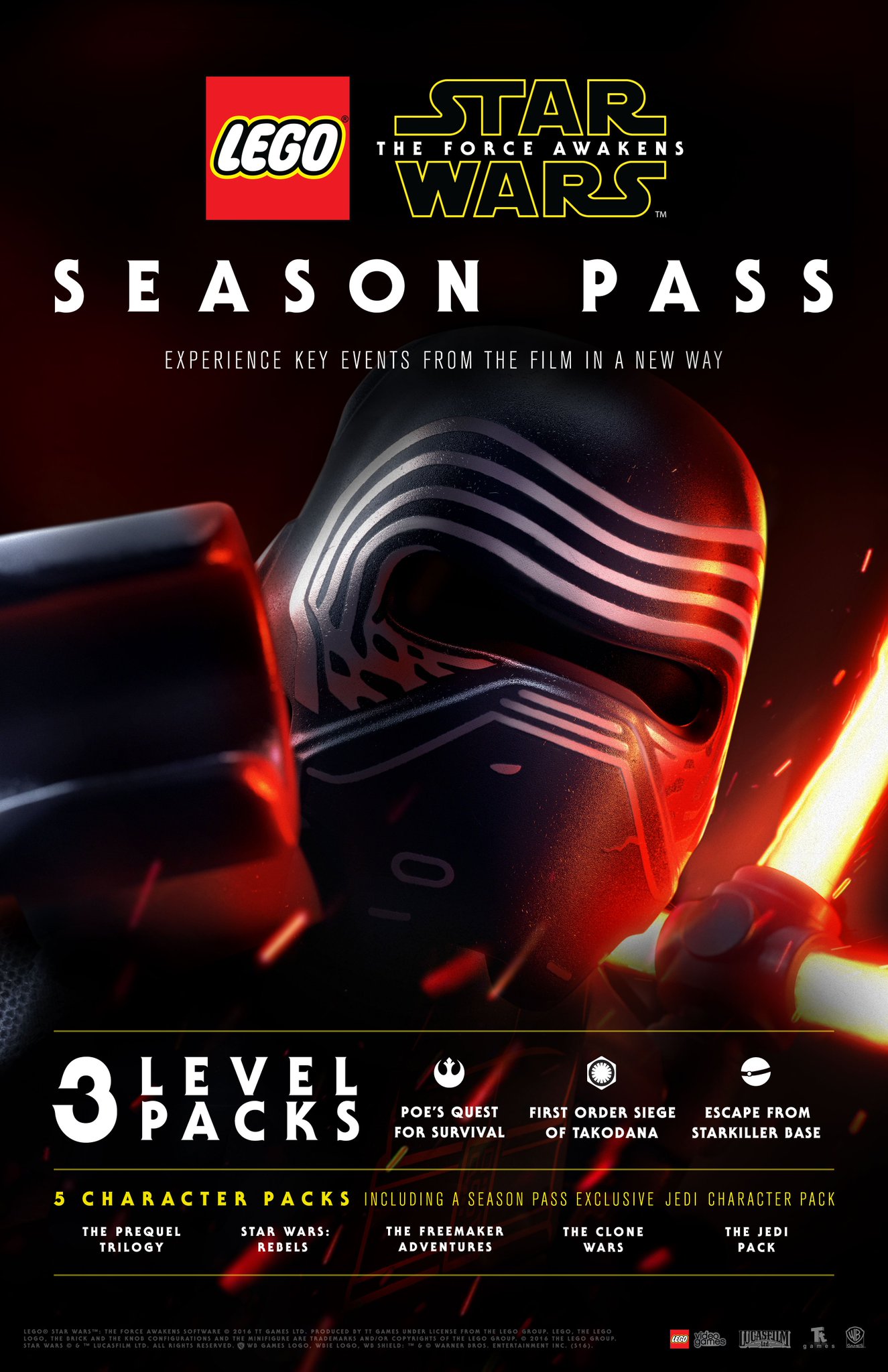 Oooh the season pass of
LEGO The Force Awakens
is looking awesome! And we have some details to share with you.
Three level packs will be included in the season pass: Poe's Quest for Survival, First Order Siege of Takodana and Escape from Star Killer Base. As well as the level packs, you will have access to five character packs such as The Prequel Trilogy, Star Wars: Rebels, The Freemaker Adventures, The Clone Wars and last and probably the best, the Jedi pack. Mace Windu is supposedly included in the Jedi Pack too!
There is no separate Season Pass add-on currently up in the PlayStation Store but we're guessing it will be added once the game is released. But you can pre-order the Deluxe Edition which includes the game, the season pass, an exclusive Droid Character Pack, The Phantom Limb Level Pack, early access to the Empire Strikes Back Character Pack and Jabba's Palace Character Pack. The Deluxe Edition is priced in the PS Store at
€69.99.
Poe's Quest for Survival will see the Resistance pilot escape from his crash on Jakku. Escape from Starkiller base puts you in the shoes of Resistance troops escaping Starkiller before it explodes. Finally, First Order Siege of Takodana will showcase the fight from the perspective of Kylo Ren.
Character packs are centred around the prequel trilogy (play as Anakin, Darth Maul, Padmé and yes - Jar Jar), the Clone Wars and Rebels TV shows, the upcoming Lego animated spin-off The Freemaker Adventures and the aforementioned Jedi Pack for season pass owners.
LEGO The Force Awakens is available to own on June 28 2016.