Friday is upon us! So here's our weekly post to keep you up to date with what Xbox One games will be coming to a store near you next week.
OlliOlli 2: XL Edition
Release Date: May 24
Platforms: Xbox One, PlayStation 4, Playstation Vita, Microsoft Windows
Genre: Sports game
Publishers: Devolor Digital, Team17
Drop in to Olliwood and prepare for finger-flippin' mayhem in this follow up to cult skateboarding smash OlliOlli. The iconic skater is going all green-screen with a stunning new look, plucking you from the street and dropping you squarely in the middle of the big screen's most bodacious cinematic locations.
Revamped Paths and Combos: The sequel boasts all new ramps and epic hills allowing for monster air and multi-route levels. Further, OlliOlli2's combo system has been expanded with the joy of manuals, reverts, revert manuals and grind switching giving you more control and expression than ever before.

Expanded Bag of Tricks: The hallowed 'Tricktionary' also expands with new specials including 540 Shove-its, Anti-Casper Flips and Darkslides.

New Worlds and Levels: Five new worlds, 50 new Amateur and Pro Levels and 250 new Challenges to tear through, along with the return of the much loved Daily Grind, Spots Mode and RAD Mode.

Local Multiplayer Mode: OlliOlli2 introduces a gnarly new local multiplayer mode – Combo Rush, a split-screen four-player party mode with four unique game modes.

Legendary Soundtrack: Once again, the crate diggers at Roll7 have scoured the airwaves for a shimmering extended soundtrack, including, Cid Rim, Lone, Faulty DL, Submerse and Mike Slott.
Overwatch: Origins Edition
Release Date: May 24
Platforms: Xbox One, PlayStation 4, Microsoft Windows
Genre: First-person shooter
Developer: Blizzard Entertainment
Clash on the battlefields of tomorrow and choose your hero from a diverse cast of soldiers, scientists, adventurers, and oddities. Bend time, defy physics, and unleash an array of extraordinary powers and weapons. Engage your enemies in iconic locations from around the globe in the ultimate team-based shooter. Take your place in Overwatch. The world needs heroes.
Teenage Mutant Ninja Turtles: Mutants in Manhattan
Release Date: May 24
Platforms: Xbox One, PlayStation 4, Xbox 360, PlayStation 3, Microsoft Windows
Genre: Action game, Hack and slash
Publisher: Activision
Developer: Platinum Games
Meet the Turtles! Assemble your team in in 4-player co-op mode!
Raphael
Raphael may be the strong silent type, but he never backs down from a good brawl. He's the master of stealth and can make himself invisible to enemies until he's ready to unleash a devastating surprise attack. And when he partners with one of his Turtle teammates, the two create a shell-slamming shockwave that knocks the Foot clan off its feet.
Donatello
Donatello is the teams' resident tech guru, spending his down time inventing gadgets and keeping the vehicles running. During battle, he's always quick to toss a handful of pizza slices into the air when his brothers need health. And when he joins forces with a teammate, the two dismantle the enemy defenses with a barrage of teleportation attacks.
Michelangelo
Michelangelo is always good for a laugh, but don't underestimate his skills. His disco moves mesmerize enemies into cutting a rug of their own. And if his fellow teammates' special abilities need refreshing, Mikey grabs a pair of pompoms and choreographs a miniature pep rally during battle to give them a little pick-me-up.
Leonardo
Leonardo is the team leader, and his drive for perfection is unmatched. His brand of ninjutsu gives him the ability to slow down time, allowing him to execute lightning-fast strikes with pin-point precision. And when he teams up with another Turtle for a whirlwind attack, their enemies don't stand a chance.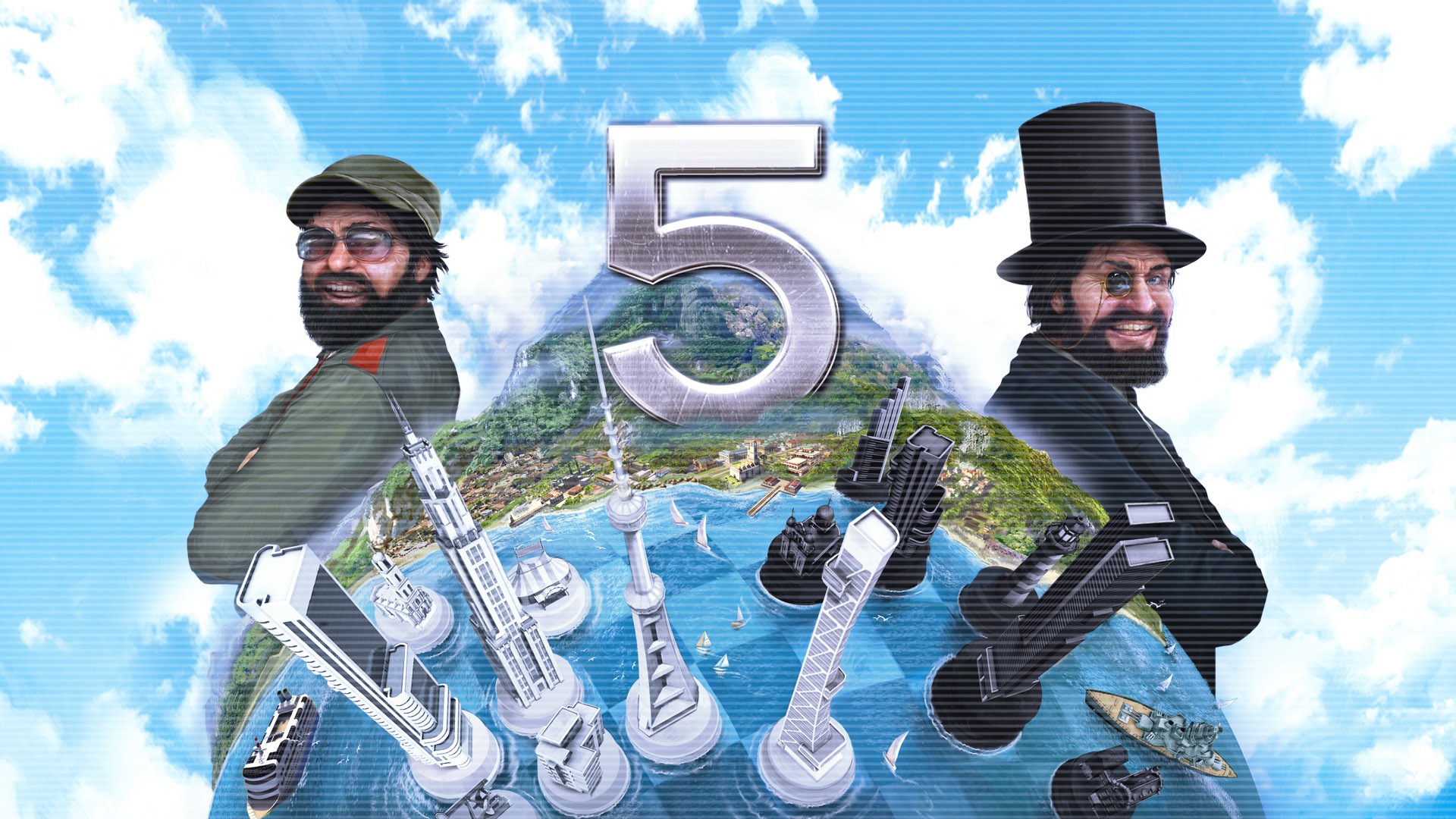 Tropico 5
Release Date: May 24
Platforms: Xbox One
Genre:
Construction and management simulation, Government simulation game
Publisher: Kalypso Games
Developer: Haemimont Games
Return to the remote island nation of Tropico in the next installment of the critically acclaimed and hugely popular 'dictator sim' series. Expand your Dynasty's reign from the early colonial period to beyond the 21st Century, facing an all-new set of challenges, including advanced trading mechanics, technology and scientific research, exploration and for the first time in Tropico history – cooperative and competitive MULTIPLAYER for up to 4 players.
Want to be notified by email about game news? Make sure to subscribe in the sidebar!
Liz Cush
-
Twitter
|
YouTube
|
Twitch