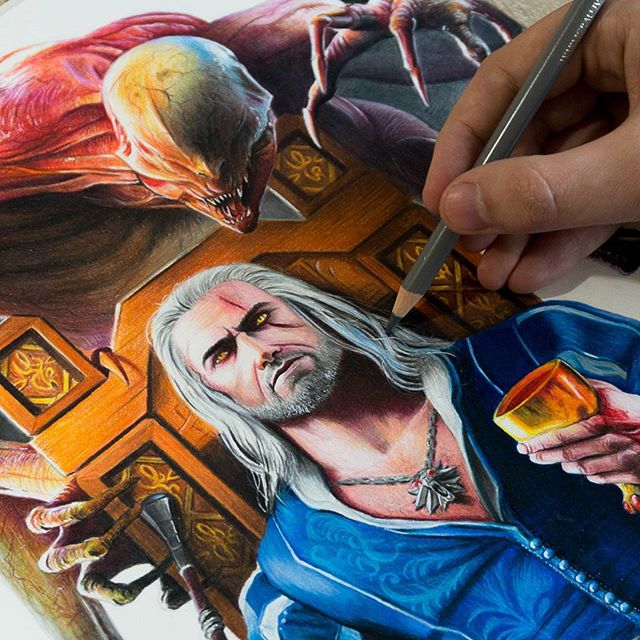 Being a big fan of video games and art, I was browsing through the video game art tag on Instagram and I came across some beautiful artwork! And I thought that some of these awesome pieces need to be shared with you guys. Below you will see 15 of my favourite video game art pieces. You can click through to the artists page to see more of their work.
1. Kingdom Hearts by @spookie_taylor_art
2. The Witcher III by @bajan_art
3. Pokémon by @intendoguy1up
4. The Witcher III by @the_ill_jedi
5. Zelda by @sn_spiire
6. Final Fantasy by @lokaboy1979
7. Halo by @stefandraws
8. Earthworm Jim by @I.davies_artwork
9. Donkey Kong by @juliannamaston
10. God of War by @daviddias_arts
11. Spyro the Dragon by @dingwheezie
12. The Last of Us by @daviddias_arts
13. Batman Arkham Knight by @sshoskinsartwork
14. Mortal Kombat by @joshgilltattoo
15. The Witcher by @simonkbell
Some beautiful art pieces there. Make sure to go check out these talented folks on Instagram and give them a follow!
Click here to subscribe to The Gamer Vault Weekly Newsletter.
- Liz Cush