A new trailer and a first look at Dishonored 2 was shown at Bethesda's E3 press conference and showcases the game in all it's stealthy glory.
The game is set 15 years after the first Dishonored and will have unscripted missions which will allow you to play them out any way you want with many options. You will also get the choice to play as Corvo or Emily.
You can check out the trailer below.
A Collectors Edition was also announced which contains a replica of Corvo's mask and Emily's ring. Those who do pre-order will also be treated to Dishonored: Definitive Edition.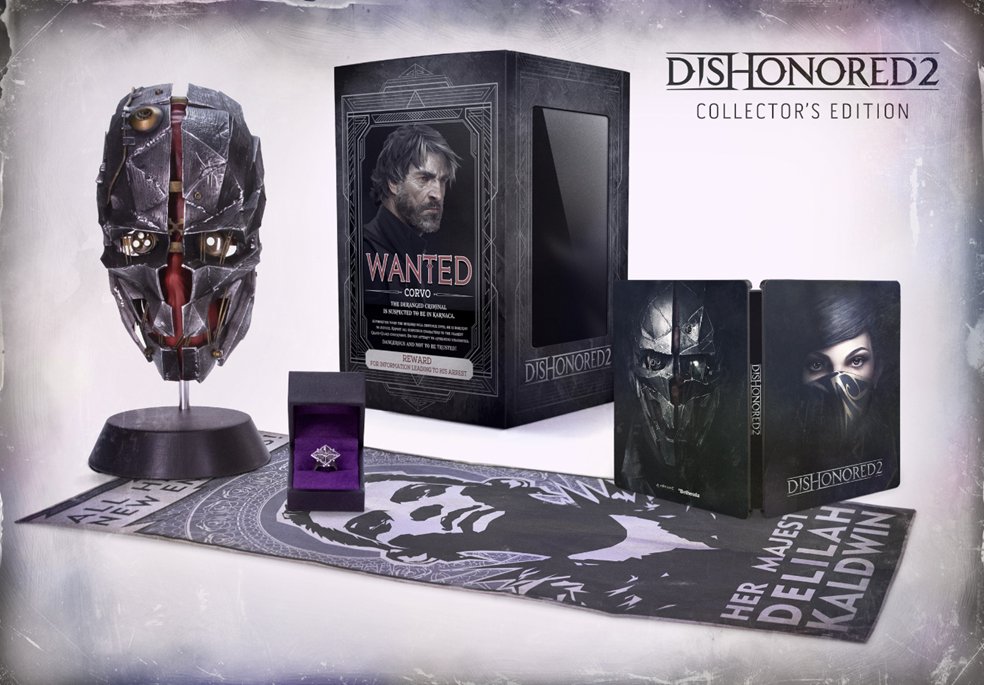 Dishonored 2 will launch on PlayStation 4, Xbox One and PC on November 11th 2016.
Click here to subscribe to The Gamer Vault Weekly Newsletter.
- Martin Dermody