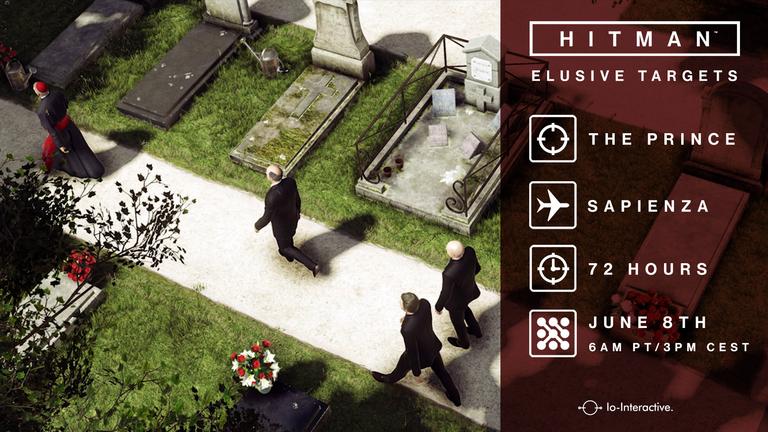 Hitman's third elusive target has been marked for death. Codenamed
'The Prince'
, Hitman's newest Elusive Target will arrive in Sapienza on June 8th, 2pm BST (6am PT), and will only be in town for 72 hours.
Elusive Targets are one off targets that you are tasked with taking out in a certain time frame. If you fail, die, scare off the target then that's it. No second chances so try your best not to mess it up.
If you successfully get five Elusive Targets that will net you the signature suit from Hitman: Absolution, whilst eliminating 10 will get you the Hitman: Blood Money suit.
Here's a list of handy rules from Square Enix - useful reading if you're planning on engaging these contracts:
Elusive Target Rules:
An Elusive Target is only a one shot deal
They are available for a limited time only in game
Intel on the target will be limited
They will not appear in instinct mode, or the mini map and their locations will not be revealed to you – you'll have to go and find them
Your target can only die once
If you die during the mission you don't get another chance
When the time runs out, they are gone for good
If you fail, there are no second chances
'The Prince' arrives in Sapienza on June 8th at 2pm BST (6am PT).