Friday is upon us! So here's our weekly post to keep you up to date with what Xbox One games will be coming to a store near you next week.
Mirrors Edge: Catalyst
Release Date:
June 7th
Platforms:
Xbox One, PlayStation 4, PC
Genre:
Action
Developer:
EA Dice
Through Mirror's Edge Catalyst, experience the emergence of Faith, a brave Runner who uncovers a hidden truth inside the walls of the city of Glass. Through her journey, Faith explores every corner of the city, from the highest, most pristine skyscrapers, to the dark and dingy tunnels that underlie the city. Players must master the environment, using their momentum and timing their combat to fight the oppressiveness of the ruling elite, uncovering the dark secrets behind the city's beautiful façade. Mirror's Edge Catalyst offers players the freedom to explore the expanse of the city, discovering a variety of new activities, like 'Dash', races from point A to B, environmental puzzles and story missions to complete at their leisure.
Sherlock Holmes: The Devil's Daughter
Release Date:
June 10th
Platforms:
Xbox One, PlayStation 4, PC
Genre:
Adventure
Developer:
Frogwares
Sherlock Holmes: The Devil's Daughter, the eighth game in the series, is an incredible adventure game with unique gameplay blending investigation, action and exploration for an extraordinary experience that will test the limits of players' nerves and intelligence. Playing as the great detective, they will have to track down evil in the darkest corners of London and the human spirit, freely exploring several neighbourhoods in the city in search of clues and suspects while they untangle a web of intrigue leading to the final stunning revelation.
Soul Axiom
Release Date:
June 7th
Platforms:
PlayStation 4, Xbox One, PC
Genre:
First-Person
Developers:
Wales Interactive Ltd.
From the studio that brought you Master Reboot comes a first-person story-driven adventure puzzle game, set in the beautiful, haunting cyber-world of Elysia. Collect unique hand powers, discover multiple endings and choose your own destiny as you unravel the mystery of your digital afterlife.
In Between
Release Date:
June 8th
Platforms:
Xbox One, PC
Genre:
Action
Developers:
Gently Mad
In Between is an atmospheric, award-winning platformer where you solve mind-bending puzzles by manipulating your surroundings and gravity itself. Dive into the dense atmosphere of this hand painted game while exploring the reason why you are here. Welcome to a world In Between!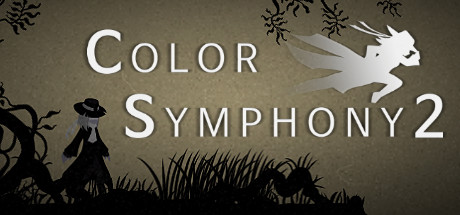 Color Symphony 2
Release Date:
June 8th
Platforms:
Xbox One, PC, Wii U
Genre:
Puzzle
Publishers:
REMIMORY
Color Symphony 2 is a puzzle action platformer that utilizes the ambiguity of color. Try to eliminate obstacles or find new paths by using color! This simple rule allows you to solve various problems.
So that's our weekly roundup of what's in stores next week. Will you be purchasing any of these new titles? Let us know in the comments.
You can also see the new releases next week for PS4 over here.
Click here to subscribe to The Gamer Vault Weekly Newsletter.
- Martin Dermody