According to a leaked Xbox Store listing, Halo Wars 2 will be having an open beta next week after Microsoft's E3 conference.
Apparently the open beta is set to go live on June 13th and will run through until June 20th. The text on the listing says
"
Be among the first to experience the explosive return of real-time strategy to the Halo universe in the Halo Wars 2 Multiplayer Beta for Xbox One."
"Limited Time Beta Starting: June 13, 2016; Ends: June 20, 2016. Xbox One, broadband internet (ISP fees apply) and Xbox Live Gold membership (sold separately) required."
Twitter user @lifelower tweeted the following photos of the listing: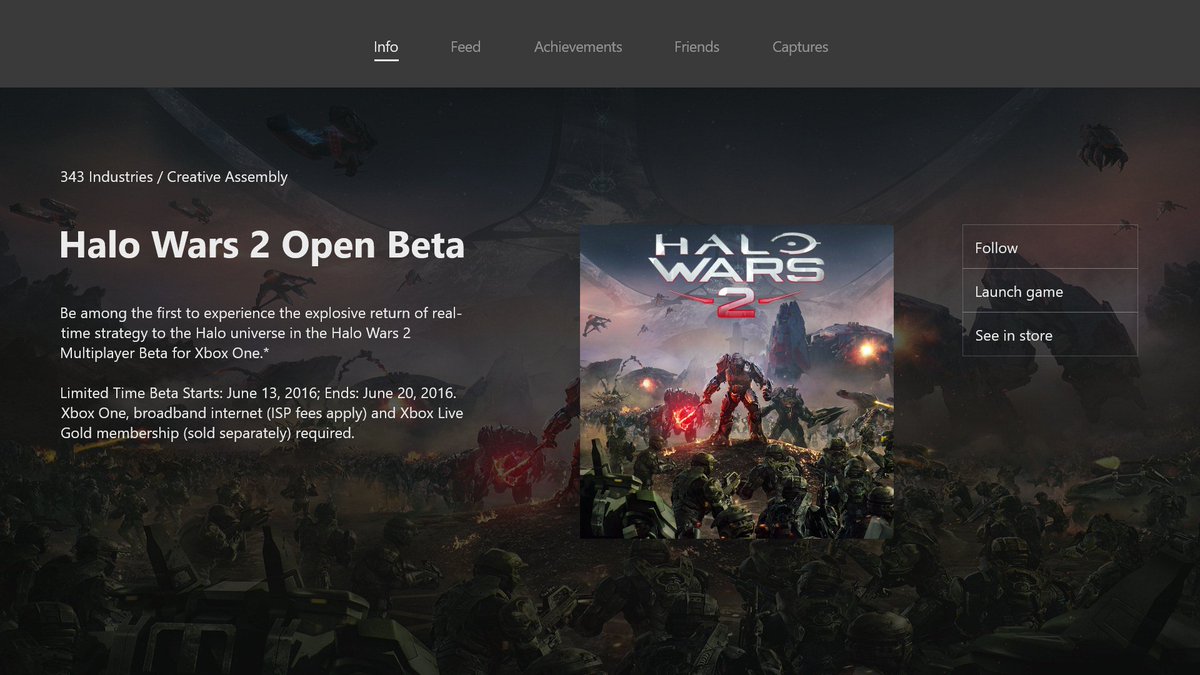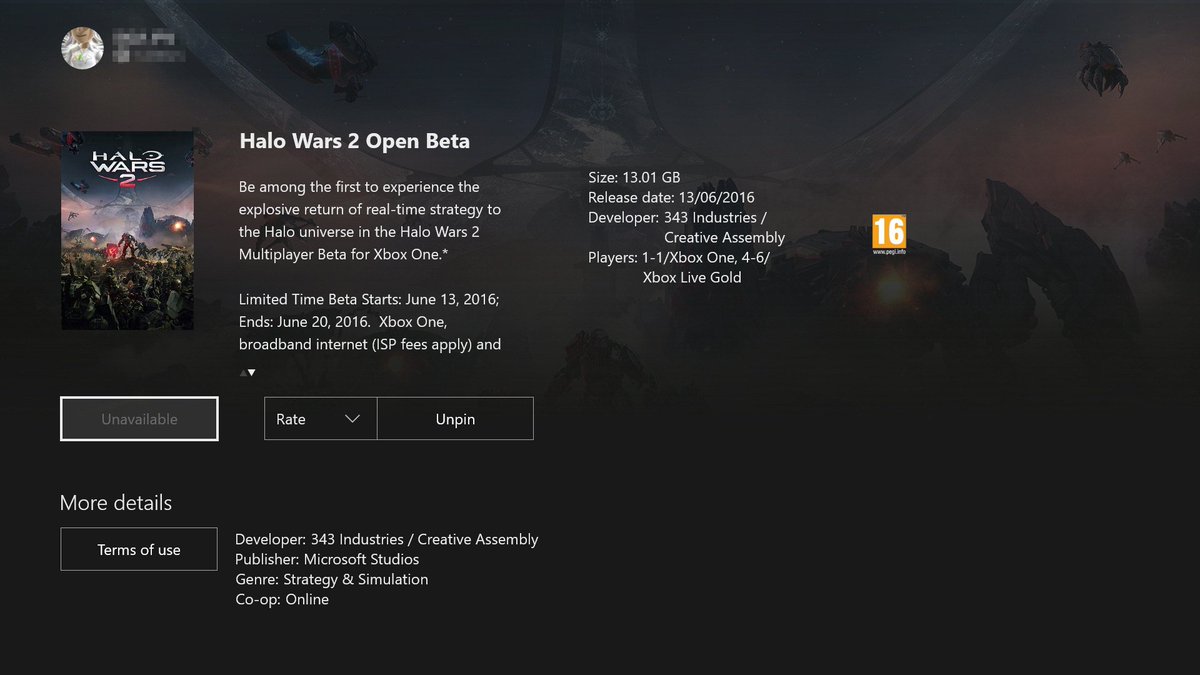 The listing also states that the beta will support up to six players. As of now that's all the details we have but as always we will keep you up to date.
- Liz Cush