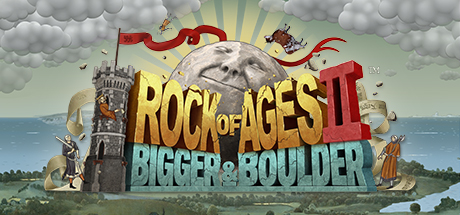 Atlus have announced today that
Rock of Ages II: Bigger and Boulder
will be coming to PlayStation 4, Xbox One and PC this Autumn, seeing the return of the action tower defence hybrid from back in 2011.
With new features coming to the sequel such as improved gameplay, 4 player co-op and 2v2 competitive mode, and plenty of "uniquely artistic" worlds to roll through once again, across periods of art history including the Early Renaissance and Late Gothic periods.
Bigger and Boulder sees you helping out Atlas, "the Greek God of holding up really heavy things", when his celestial sphere has gone missing. You'll have to smash through gates a destroy anything that gets in your way. using both offensive and defensive roles on your journey.
You can check out the announcement trailer and some screenshots below.
Rock of Ages II: Bigger and Boulder will be available for PlayStation 4, Xbox One and PC in autumn 2016.
Click here to subscribe to The Gamer Vault Weekly Newsletter.
- Martin Dermody