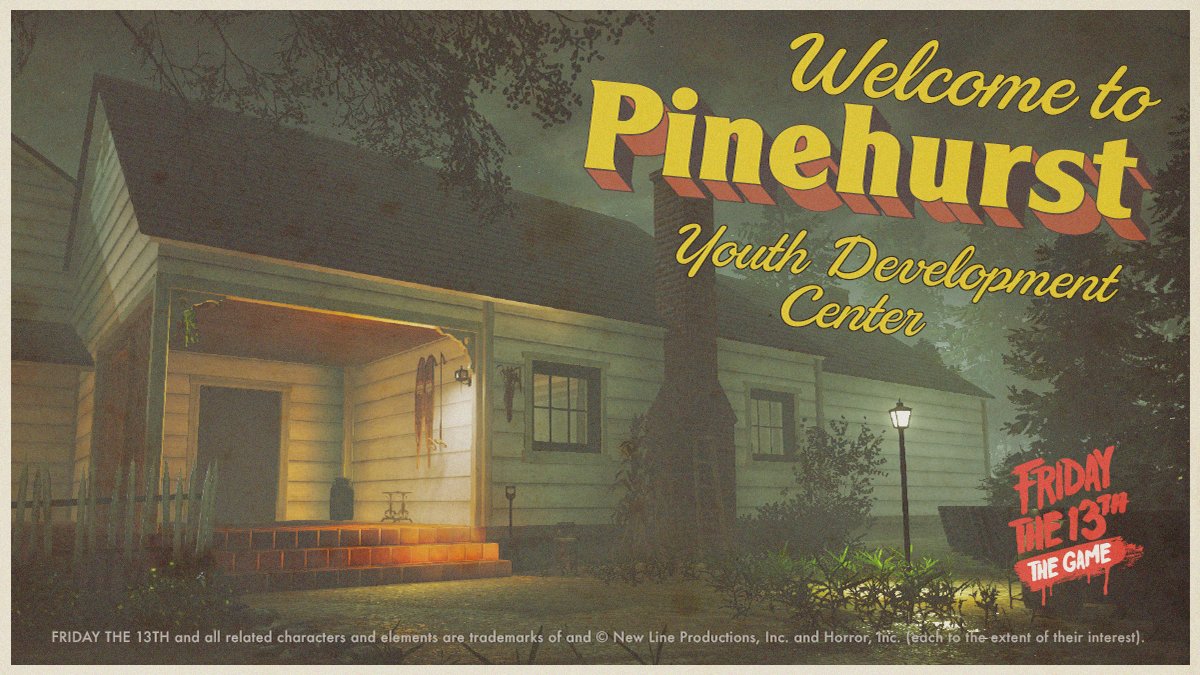 After it's rocky launch back in May 2017, Friday the 13th The Game is certainly making up for it now. A new free update has dropped, which includes new map Pinehurst and a new Jason that players can use – Jason V! There are a couple of new features in this update, you can see them below.
Jason V and the new map are available for multiplayer and offline bot games as of now. The great thing about this Jason is that he unlocks at level 0, which means you can start using him straight away! As well as that, there are three new grab kills introduced with Jason V which you can sue straight away – Last Breath, Hedge Trimmer and You're So Vein. We are so excited to try these kills out. But there is another grab kill which will cost you. It's called Rugby Player and it costs 2500CP in-game and you need to be on level 108 to access it.
There are a couple of other patch notes too which Friday the 13
th
The Game have posted to their website. Some of them include less medical sprays and pocket knife spawns per game, Jason spawning into each match with two extra pocket knives, his speed has been increased, the fuse will not spawn in the building that has the phone box and bug fixes such as players not being injured when interacting with windows anymore.
You can see the full list of patch notes here
.
Check out the trailer for Jason V and Pinehurst below!

Are you excited about trying this new free update? What do you think of the new map? Let us know in the comments!

Want to be kept updated on latest gaming news? Subscribe via email below for regular updates.