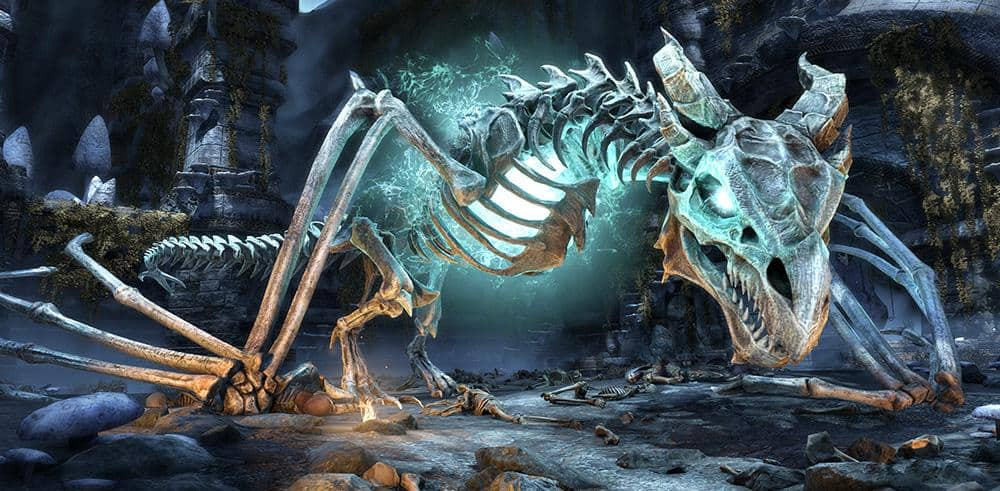 I

f you're a fan of The Elder Scrolls Online you will be delighted to hear about the new DLC titled Dragon Bones coming to PC on February 12 and Playstation 4 and Xbox One on February 17.
Dragon Bones will be free with ESO Plus membership or available for purchase from the in-game crown store.
In the new DLC you will be able to battle a Bone Dragon - enter into the Fang Lair and put an end to the Dragon and fight your way through Scalecaller Peak fighting enemies to prevent them from releasing their plague amongst Tamriel.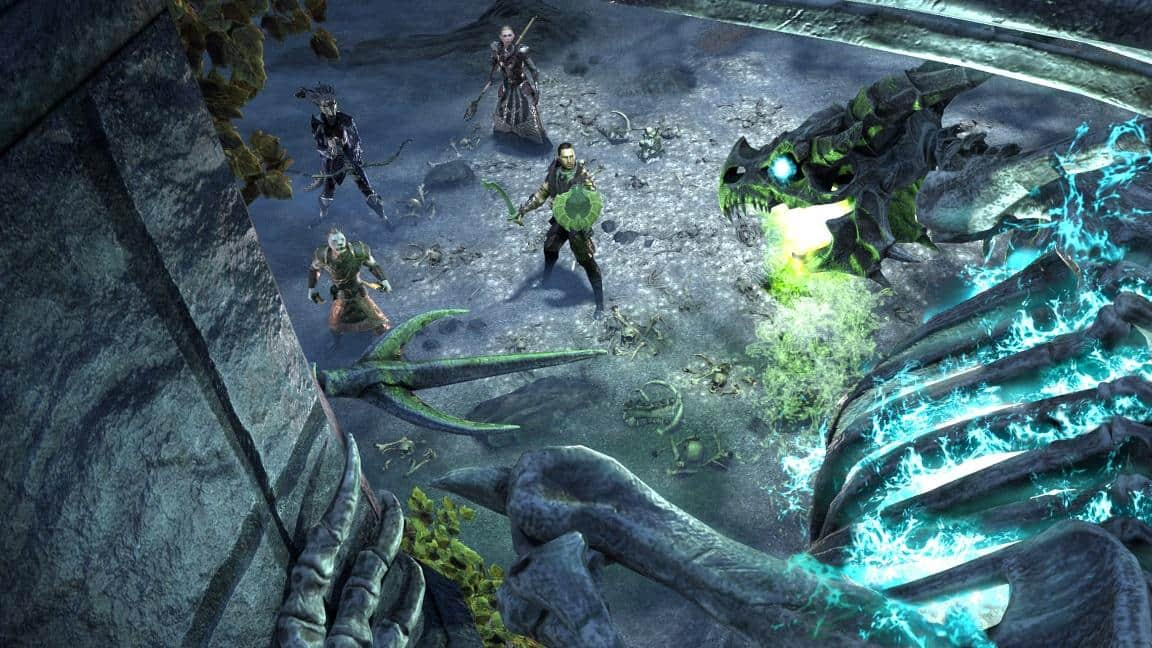 New gear and collectables will also be exclusively available in the new DLC. Unlock Monster Masks, new item sets, rewards and achievements. You will also receive a new in-game hat, the Renegade Dragon Priest Mask by entering asny of the new dungeons.
Alongside the new DLC Dragon Bones, a free patch – Update 17, will be released at the same time. This update will introduce some new features such as storage collectibles – you can store bankable items in your home which will free up space in your inventory. Two types of storage furnishings will be available to players – Storage Chests (60 items) and Storage Coffers (30 items). In total, 8 storage furnishings will be available in Update 17, 4 Coffers and 4 Chests.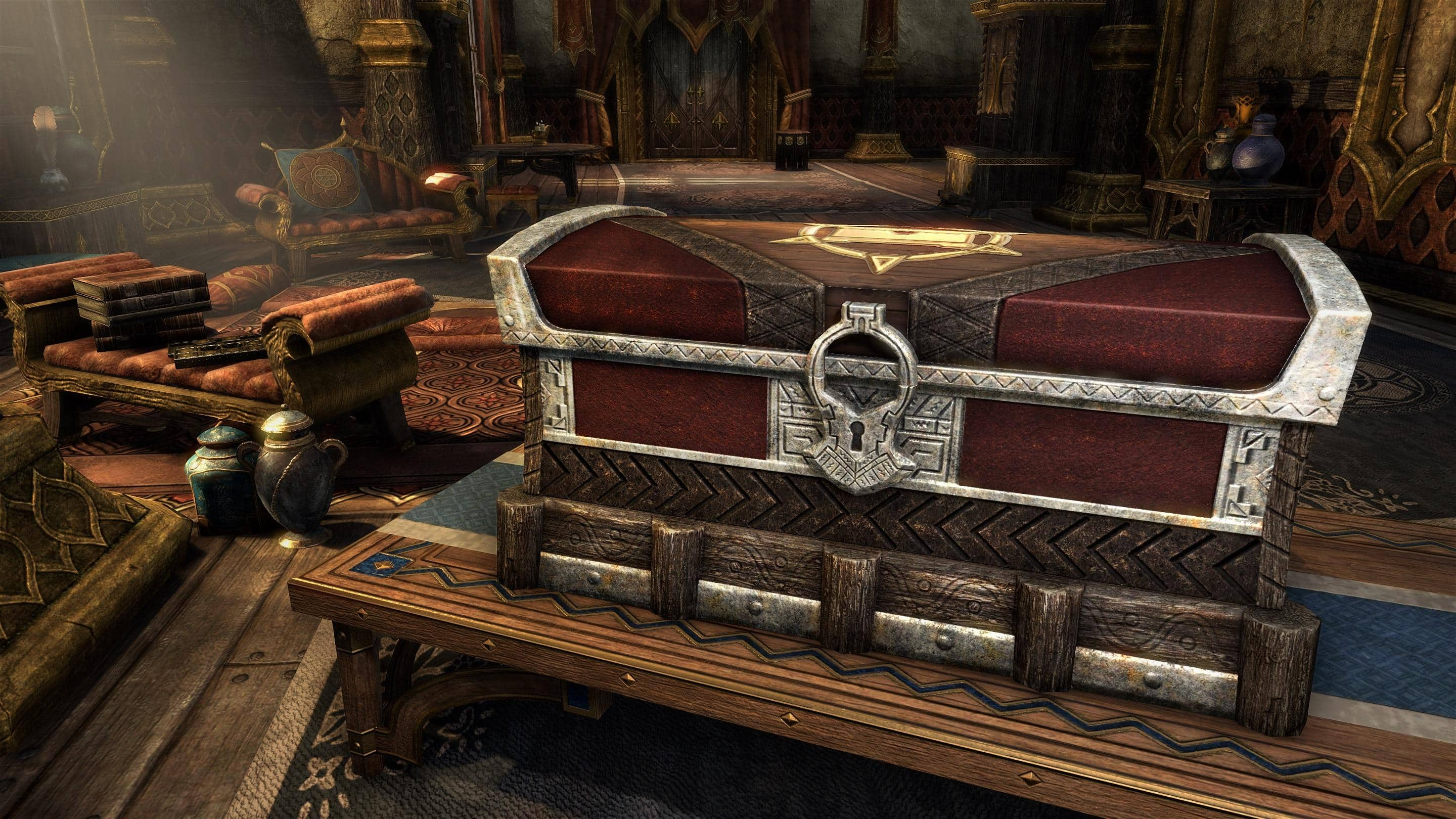 There will also be a new level-up system introduced. You will now receive information and when you level up about new skills now available to your character. Level-up rewards will also be granted to players from time to time.
The games creative director has said "Our levelling and skills systems are admittedly really complex, so the primary goal of these new features was to make sure that we provide guidance for new players or players who didn't quite understand what they should be doing as they progress."
The rewards you receive from levelling up can range from gold, experience scrolls, crafting materials, but best of all, for certain milestones you can be rewarded with new mounts and costumes.
Skills Advisors is also going to be introduced as part of the improved level-up system – this will help you build characters based on certain classes. You can also enable and disable the Skills Advisor from the skills menu.
"You can always do whatever you want with your character in ESO, but the Skills Advisor is here to give you an idea of how all of the skills work together and provide you with direction as you build your character. This way, once you are comfortable with the basics, you can go off and build your own." The creative director has said.
You can get your hands on Dragon Bones DLC and Update 17 on February 12 for PC and February 17 for PS4 and Xbox One. Unfortunately there is no teaser trailer as of yet, so if you haven't yet checked out or purchased the Morrowind expansion, check out the trailer below.
Want to be kept up to date on all of the latest gaming news? Subscribe to The Gamer Vault!