The
GameStop twitter
page has tweeted about a new event that they are hosting and you will be able to get yourself a Legendary Pokémon!
Their tweet read "The year-long parade of Legendary Pokémon kicks off today with Palkia & Dialga! Who's stopping by to grab their card?" along with the above photo attached.
Between now and February 28, if you go to a GameStop store, they will give you a card which will allow you to unlock Legendary Pokémon Dialga or Palkia.
The event is only available for Pokémon Sun, Moon, Ultra Sun and Ultra Moon. What are you waiting for? Get yourself down to your local GameStop to get this awesome reward!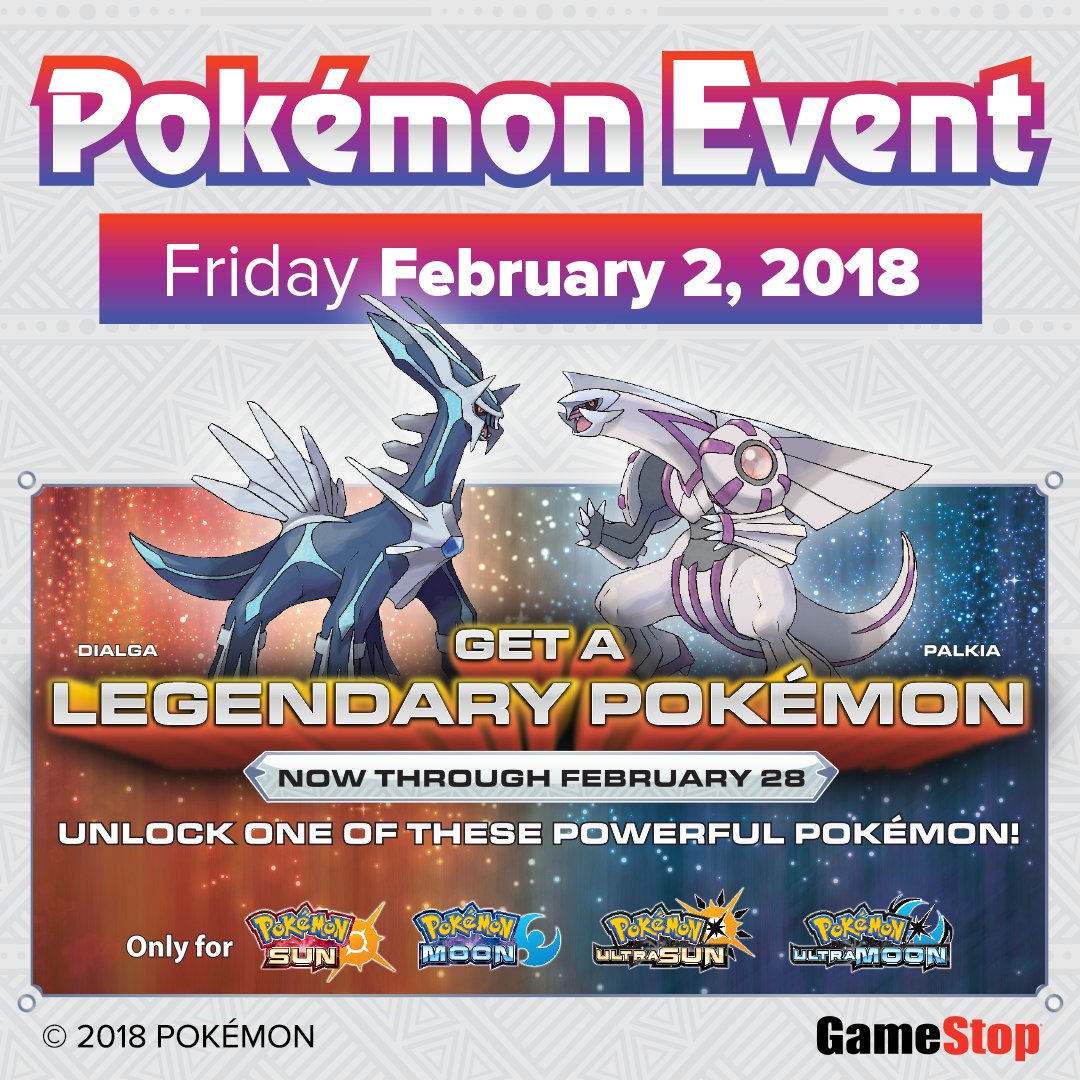 Want to be kept up to date on all of the latest gaming news? Subscribe to The Gamer Vault!